Do you track large orders on your site through a contact form or quote request? If so, you may be drastically underestimating the value of your PPC efforts by not placing effective tracking measures on these forms.
This often is overlooked by advertisers because you cannot tie a direct revenue or ROI number to form or quote conversions on your own, as there is usually a follow up sales process that includes some sort of discovery or negotiation. Sure, you could set up conversion tracking and estimate your quote dollars by doing some simple AOV and close-rate calculations, but how do you optimize towards opportunities that really drive revenue for your business? Well, we are going to tell you how!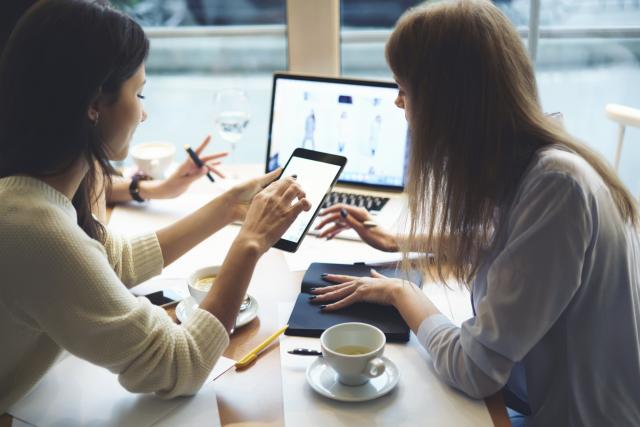 How UTM Tracking Grows Your Revenue
Before we jump into how to set this up, first let's tell you why this is important:
While working with a mid-sized ecommerce advertiser who sells to individual home buyers but gains a majority of its revenue from selling to businesses, we found the value of tracking quote requests to be monumental to our optimization efforts. Earlier this year, the additional revenue from closed deals identified by tracking quotes on the back-end provided a significant increase to the total numbers: revenue and ROI jumped by 36%. On top of that, additional pipeline opportunities are still in play and could double total revenue in the months to come. Implementing accurate quote tracking has allowed us to not only drive a larger number of leads from businesses, but also increase the revenue coming from business leads by optimizing towards qualified traffic.
Being able to track closed quote dollars back to specific campaigns, ad groups, keywords, or even product groups allows you to funnel more advertising dollars to campaigns that have the highest likelihood to result in direct revenue. Enhanced quote tracking also allows you to assess a true overall ROI from your paid search efforts. If you need a 2 ROI to be profitable and find out you have been operating at a 7 ROI with quotes, you are leaving revenue on the table.
So why wouldn't you set up conversion tracking and send as much money to campaigns driving the most quotes? Though having many "at bats" provides a lot of opportunity, if the quote traffic coming from a specific campaign or product is low quality and results in very few closed leads, you are likely getting a much lower ROI for these campaigns. On the flip side, if you have a complex product driving little direct revenue but high quote volume, you will want to know how many leads from this product are actually driving results. If you find that this product is operating at an ROI greater than your target on the back-end, you would give it more advertising dollars to keep driving these high value opportunities, instead of pulling back spending due to poor front-end ROI performance.
How to Use Quote Data in Your Day-to-Day Optimizations
Setup for tracking quote data will require implementing new conversion tracking and adding UTM parameters to the end of your landing URLs. These UTMs will allow you to understand what campaigns and keywords are driving quote requests. Once you have your conversion metrics and UTMs set up to pull in campaign information to your CRM, it's time to tie everything back together.
First things first, you'll want to allow enough data to accrue to make actionable decisions. Depending on conversion volume, this can range anywhere from one week to a few months. Once enough data has accrued, you will want to export this information and match closed deals, open opportunities, and dead leads to your current campaigns. We recommend evaluating shopping products individually, as you will want to make optimizations based on the individual product level, rather than at the ad group level.
Utilizing a series of basic Excel functions, you should now be able to see every quote driven by every keyword or product group, their open opportunities, and how many leads from these areas are getting killed throughout the sales process. Combining these numbers with data from AdWords, you can now assess the true ROI for any given SEM effort .
For items that overall are performing higher than your ROI target, you may want to consider giving them more budget to keep driving direct revenue and quote opportunities. If you have a product that drives a lot of disqualified quotes, look at the reasons listed for the sales disqualification. If they are marked "junk" or "looking for something else," you will want to dive in to your search query reports to see if you have some unqualified traffic converting on your terms.
Constant evaluation and analysis is crucial to ensure you do not drop below your ROI targets. You should regularly check into the performance of each SEM segment and make adjustments as necessary. For example, think about changing your call to action for products that require a bit of research before purchase. If your ad copy features something like "Request a Quote Today," you can pre-qualify traffic and entice customers to take the desired conversion action you want.
If you're looking for more help on UTM tracking and mapping to your backend CRM, contact our team.