When is the last time that you said or heard the phrase, "It's a busy week, but it's a good busy?"
This morning? Me too.
We live in a world where strong efficiency and productivity at work is a baseline expectation. If you work at an agency like Metric Theory, where your product is your people, you need to develop strategies to ensure you're investing time in coaching and developing employees.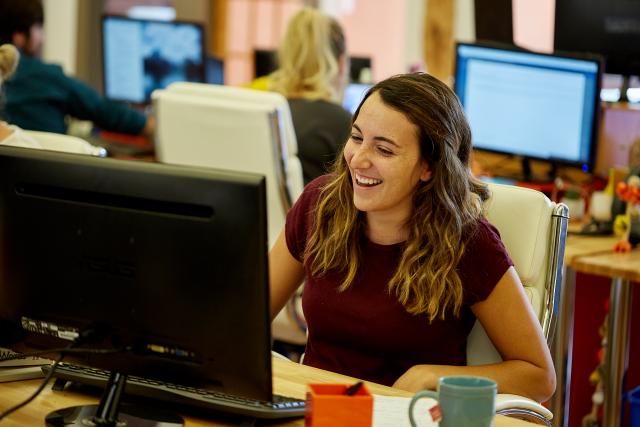 As a digital marketing manager and a manager of digital marketers, I'm constantly feeling a pull with my direct reports between coaching overall digital marketing strategy, assisting with specific client situations, and checking in on how they're doing personally and professionally. Sometimes, I'm not sure where to start. Thankfully, I recently learned something that changed my perspective completely: Happy employees are 20% more productive than unhappy employees. Making time to ensure that my employees are happy, both personally and professionally, makes them more productive. And as I mentioned, strong productivity at work is the baseline expectation. So if I can support and empower my direct reports to be happier, it's a win-win.
If you're looking for ways to improve the productivity of your employees, start with these four strategies:
Invest in Yourself
Many managers are 'givers', myself included. There is a high level of intellectual and emotional energy required to be successful with personal work projects and coaching direct reports. I've found that unless I prioritize investing in myself — or as I call it, refilling my cup — I'm less effective on the job. Explore what sustains your energy, and make time for that throughout the day. For me, it's spending 15 minutes of quiet time each morning to drink a cup of coffee.
On days where I fill my cup (literally and figuratively), I'm a much stronger manager and employee. Invest in yourself, so you can invest in others.
Weekly 1:1 Meetings
Do you have a weekly meeting set up with your direct reports? With your manager? If not, you should consider requesting one. Having dedicated time each week not only is crucial to building a relationship with your team but also ensures that you have time to discuss project updates, work through challenges, and celebrate wins. Some of the greatest performance wins in Metric Theory's client accounts stem from the collaboration between employees and managers.
If you're already having weekly 1:1 meetings, here's my next challenge: ask more questions than you answer. Sometimes the best coaching comes from asking the right questions.
Weekly Team Check-Ins
When is the last time that your team took 30 minutes to discuss non-work topics as a unit? At Metric Theory, the answer to that questions is always within the last week. Set aside 20 to 40 minutes each week for your team to circle up and check-in with each other. What's new in their lives? What's a recent win or challenge that they'd like to share? Consider preparing thought exercises, fun questions, or discussion topics for groups who need more encouragement to share. Pro tip: your team members will follow your lead — it might take you offering up honesty and vulnerability for them to follow suit.
The foundation of a strong manager-employee relationship is trust, and we've found that these meetings go a long way in building trust within a team.
Training, Training, and More Training
I'm in the business of developing employees at Metric Theory. Because professional growth is undoubtedly a factor in employee retention, it's a top priority here. A robust training program, for both new and existing employees, is one of the most efficient ways that we develop people. In digital marketing, there's always something new to learn. Constant training ensures that our employees are familiar with industry updates, always learning, and progressing in their careers. We leverage specialists and experts at the company to host one to two training sessions each week that are open to the entire company. In addition to industry training, we provide a comprehensive interpersonal dynamics and management training program to employees across business units.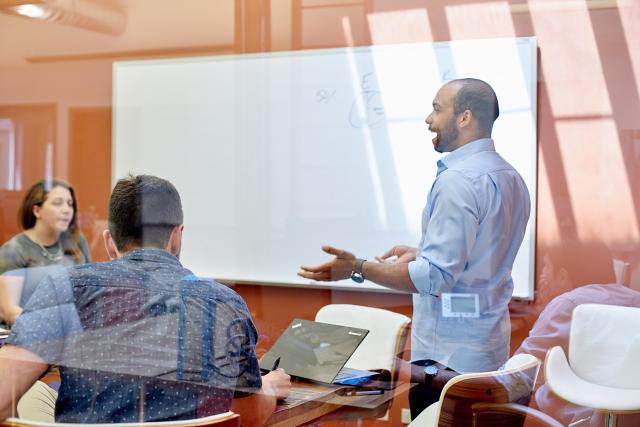 At Metric Theory, we're in the business of driving spectacular results for our customers. And we do that by investing in our people. We've seen first-hand how happy employees drive stronger business results. That's the ROI of culture.