Black Friday and Cyber Monday might be in the rearview mirror, but it's not yet time for the fireworks of New Year's Eve. As shipping deadlines approach and the end of the year is in sight, what should ecommerce marketers do to maintain the momentum?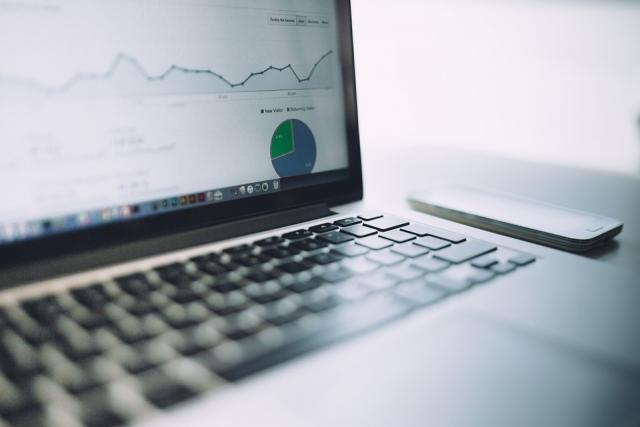 Don't Treat Your Shipping Deadline as a Stop Sign
Even after shipping deadlines pass, people are still shopping for last-minute ideas or to purchase for themselves. You can run year-end sales that feature items more suited to personal purchases rather than gift giving for others. You can also test messaging that deadlines may have passed, but shoppers can sign up for special "early-bird" deals next year to escape their reputation as the procrastinating Grinch. You can then use that list to kick off your marketing ahead of next year's holiday season.
Remarketing – Let Rudolf's Red Nose Lead the Way
If you are like most retailers, you don't have a 100% conversion rate. Which means you just had a ton of holiday shoppers on your website, and the vast majority of them did not convert. Should you pull back, throw the sleigh under a cover, and say, "we'll get 'em next holiday season"? No way. Let your remarketing guide them back onto the purchase path.
Yes, some visitors were only looking for a quick deal, and others might be out of the gift-buying mindset already, but a number of these folks interacted with your website or brand for the first time. Now is the chance to drive further engagement. Stay aggressive with your remarketing and attempt to win valuable new customers.
Like Santa after all those cookies, your remarketing audiences are likely bursting at the seams. Take advantage of the opportunity to reach out to those audiences right when your competitors might be pulling back. Competitive auction environments like Google or Facebook see a frenzy around the peak holiday period, but often see decreased competition and CPCs going into January. While your competitors might be trying to slim down early in the new year with quick-fix budget and bidding cuts, you can invest in your core (audiences) knowing that it will pay dividends down the road.
Another tactic to consider is keeping long-term remarketing and email lists of holiday visitors to deploy around other promotions throughout the year. After all, Valentine's Day is just six weeks after Christmas, and birthdays and anniversaries happen all year. If your holiday visitors went a different direction with their gift buying in December, you could put them back into the market for your brand later in the year.
Wow Your New Customers and Keep Bringing Them Back for More
The holiday period often brings in a new wave of first-time customers. If you sell products with a high repurchase rate or LTV, then focus on doing everything possible to make them customers for life. You can follow up with a special email program for first-time buyers. In addition, think strategically about how you are going to remarket to those new customers.
While it can be a common practice to exclude purchasers from remarketing efforts, you almost never want to exclude them entirely if you have the opportunity to drive additional purchases. At a minimum, remarketing campaigns are a powerful reminder. You can use purchaser remarketing campaigns to feature related products, drive personal purchases (if they previously purchased the item as a gift for someone else), and create word of mouth.
For example, you may want to exclude a purchaser audience from a dynamic remarketing campaign that features the exact product they bought. Instead, target that audience with more generic creative that is focused on bringing that customer back to your website to shop for other products.
You could also run a test where you show an ad for a product that the targeted users purchased. Why would you do that? Both to encourage personal purchases (if they bought as a gift) and to encourage word of mouth: 'Oh, I loved that lipstick I bought two weeks ago and I should recommend it to my best friend.' With this type of test, you should think carefully about timing (maybe wait a few weeks) and be extra careful with frequency caps (maybe only a handful of impressions per month). The idea is not to bombard your new customer, but to remind them of the purchase in a tasteful way and hope they spread the word.
Take Stock(ings)
Analyze what sold well and start early planning for next year's holiday season. Do any of those products make sense to feature in Spring sales? Also, did you sell out of key products during the rush? Once those are back in stock, consider advertising those products to visitors who might have missed out.
Do you project a significant number of returns or high gift card usage? Think strategically about how best to address that inventory and how to turn those one-off gift card redeemers into loyal customers.
Are you selling on Amazon? Start thinking ahead to Prime Day 2019 as a way to test for the next holiday season.
As the year comes to a close, the bounty of the holiday season can keep on giving for retailers and ecommerce marketers. Contact Metric Theory to continue driving growth through 2019!