For our last post of the year, we're taking some time to reflect on our favorite blog posts of the past 12 months. 2017 was an exciting year for digital marketers, with the release of a new AdWords interface, improved automation tools, new Facebook ads products, and new challenges from big brands like Amazon. It was an equally exciting year for Metric Theory, with a brand new website and some very cool awards. The following seven posts sum up the digital marketing trends, both exciting and challenging, in 2017.
What can I say, I'm proud of my Metric Theory coworkers and the amazing accomplishments that led to them receiving the Search Marketer of the Year – Female and Best Enterprise SEM Initiative – B2B at the annual Search Engine Land Landy Awards this year.
2017 may go down as the year Amazon got serious about search marketing, with massive increases in impression share for the ecommerce behemoth. Amazon's selection, price, and shipping deals are hard to beat, so smaller ecommerce retailers need to get creative to convince shoppers to attract new customers and keep them coming back. In this post, Adam Edwards provides a number of tips to improve your user experience, increase customer engagement, and boost sales.
Paid social advertising is a must-have for the majority of advertisers, and Facebook is the clear leader of the social pack. Facebook's new analytics platform provides a valuable addition to your marketing analytics arsenal by allowing you to track behavior across devices, build audience segments based on Facebook data, better visualize your website's user flow, and track purchase behavior in the days and weeks after an initial website visit.
At Metric Theory, our people are our product, so it's vital that we hire great people. Awards and perks help, but the best employees are looking for long-term career growth opportunities, which is why we offer a robust and ongoing training program, clear career paths, transparency around company, team and individual goals, and a culture that values work-life integration. It's these qualities, much more than gym stipends and free snacks, that our team cites as their favorite aspects of Metric Theory culture.
Google started more heavily favoring Shopping ads in late 2016, and Amazon began getting more aggressive on Google Shopping in 2017, which is why you need a sophisticated Shopping feed strategy to make your ads stand out. At no other time is this more true than during the four weeks between Thanksgiving and Christmas. By optimizing your product titles, adding custom labels, and optimizing product descriptions, you can improve your impression share and CTR and maximize revenue over the holidays and through the rest of the year.
Google's releases of more and more audience targeting across all Google Ads products provides an opportunity to build a sophisticated customer persona strategy to create and display highly targeted ads. The best place to start when building new audiences is the AdWords Audience Insight tool, which will help you understand the persona breakdown of your website visitors, or even visitors of a certain page. Top tip: upload a customer match list of current customers and use the Audience Insights tool to find current users with a similar persona.
A quality digital marketing agency is already an expert at messaging your brand to appropriate audiences, is obsessed with driving concrete results, and understands your brand's appeal across multiple channels. Why wouldn't you want them running your branding efforts? (And if the above isn't true, let's talk.)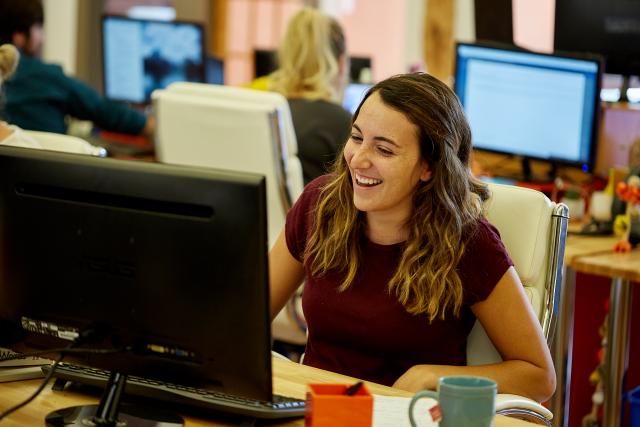 Gone are the days when customers would see an ad, click it, and purchase immediately. Today's sophisticated shoppers require long-term engagement and multiple touchpoints before they'll even commit to filling out a lead form, let alone making a purchase. Facebook's Sponsored Message Ads provide a new medium through which you can reach users who have previously interacted with your brand. It's a great opportunity to offer a discount or provide additional information about your brand.
Have a wonderful New Year, and here's to an exciting 2018!